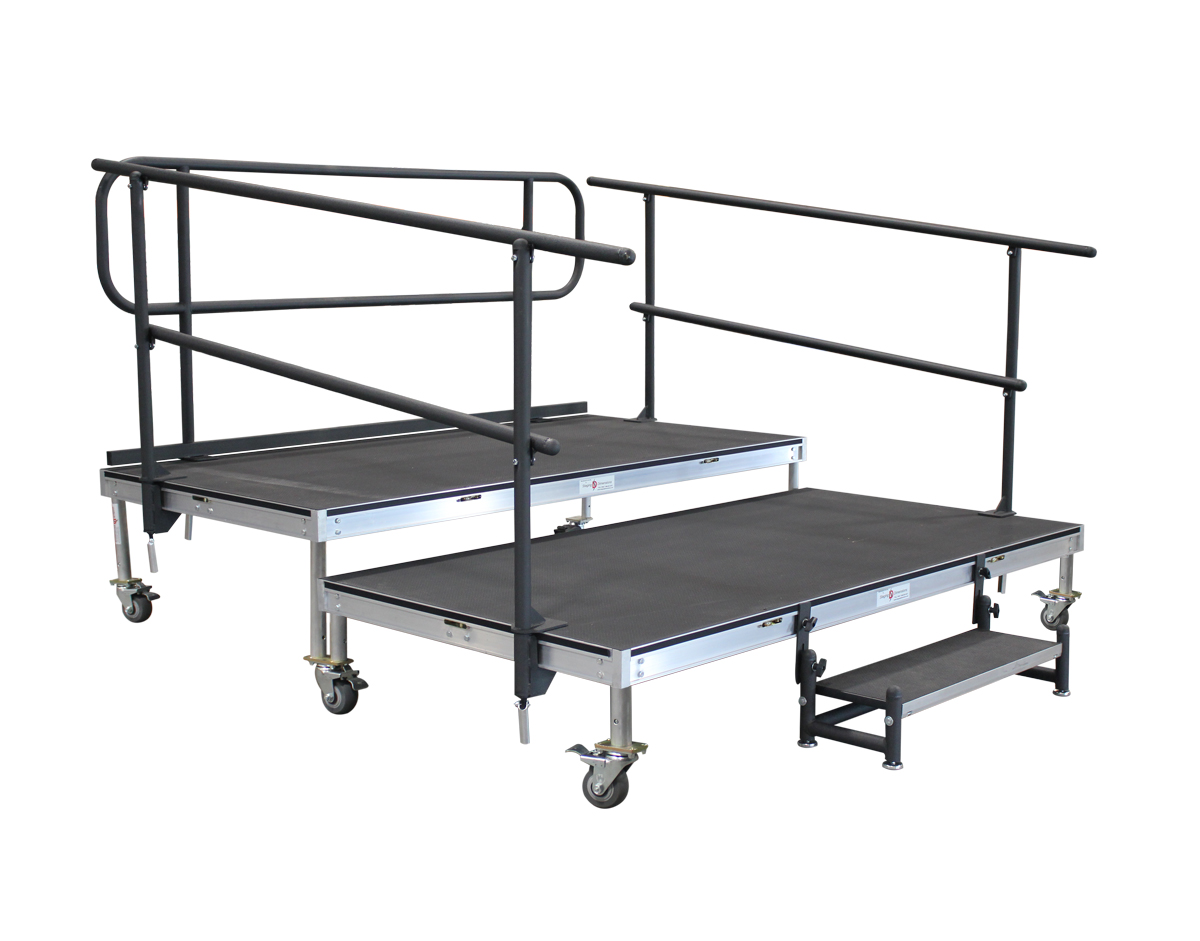 Staging Dimensions offers superior portable staging systems and products for all your staging needs. Our portable staging is a convenient option for schools, churches, theaters, arenas, venues and more.
With a certified live load rating of 200lbs per square foot and a deck frame constructed from 6005-T5 4-sided extruded aluminum tube, we manufacture one of the strongest single sided portable stage decks on the market.
Our portable stage decks can be used as main stages, rolling risers, multiple height choral risers, ADA ramps, orchestra pit fillers, camera risers, spot towers, sound wings or stage extensions. They can also be easily reconfigured to provide our customers with versatile staging systems that allow them to re-use components to create multiple portable stage configurations.